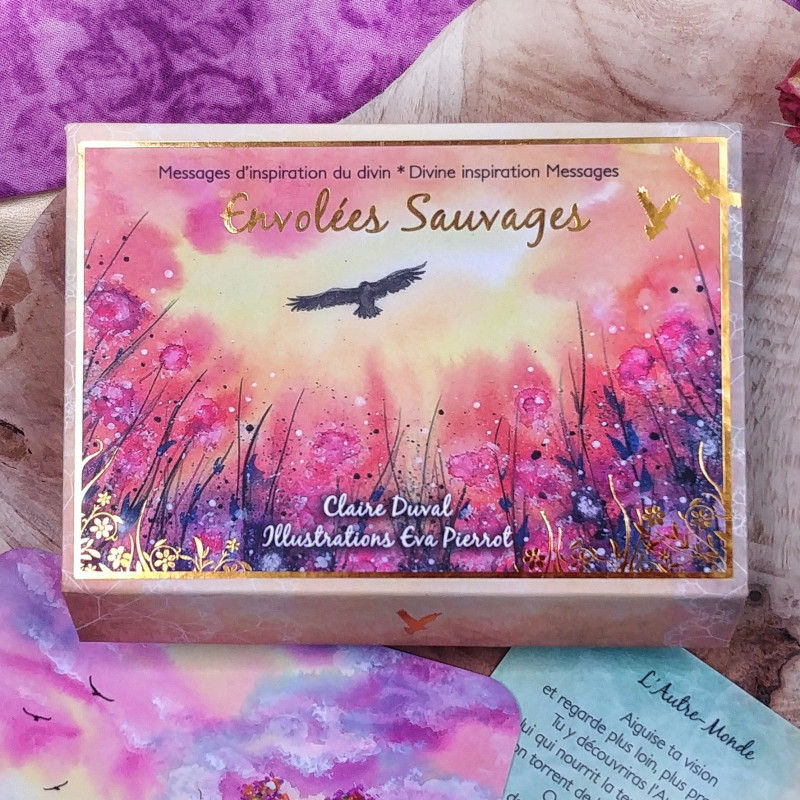  
Envolées sauvages Oracle
Oracle English and French
Envolées sauvages
Inspirational messages from the divine
A magnificent and poetic oracle produced by Claire Duval for the texts and Eva Pierrot for the illustrations.
An oracle to inspire you and reconnect you to your divine part.
On each card a message and on each illustration a part is highlighted thanks to a selective varnish to offer you a unique tactile experience.
Magnetic case with gilding.
Oracle French and English
Customers who bought this product also bought: