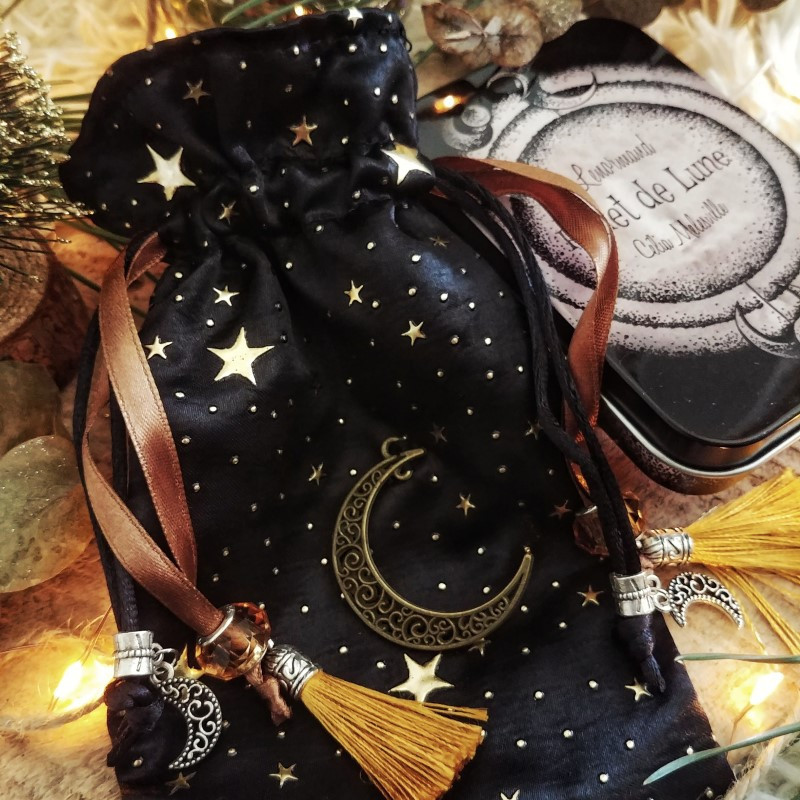  
Pouch Reflet de lune Lenormand
This pouch adapted for a poker size deck (like the Lenormand) will dress up and protect your decks (stones, incense or others).
In black satin with star motive on the outside, it is lined in brassy satin on the inside.
Four ribbons close the pouch:
Two brassy with a glass pearl and a tassel at the end and two black with a moon charm at the end.
A pretty moon charm is sewed on the front of the pouch.
Dimensions: 
10 cm by 17 cm
4 other products in the same category:
Customers who bought this product also bought: