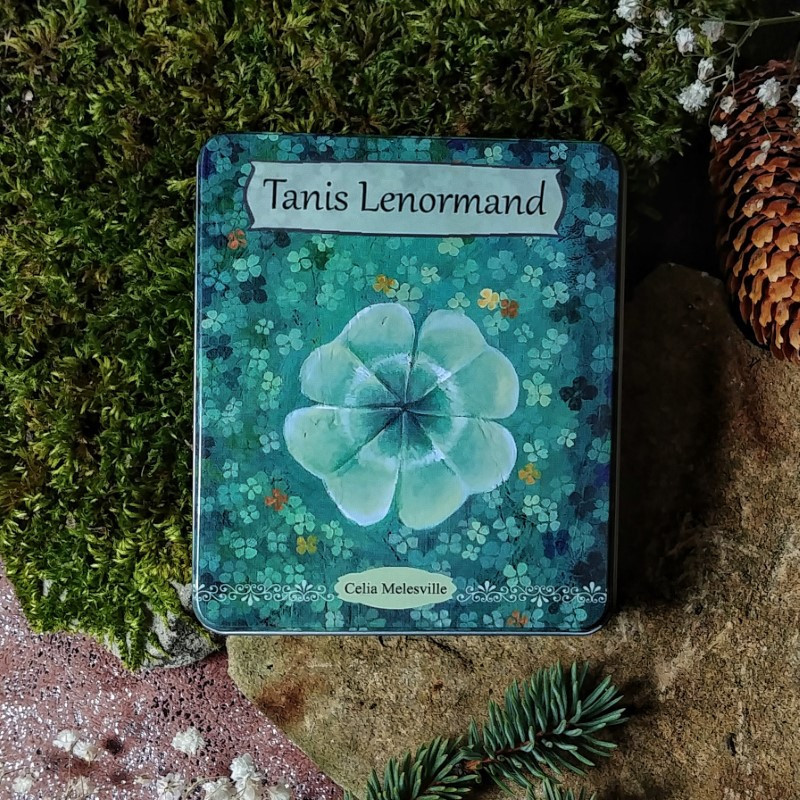  
Tanis Lenormand
This deck is 
bilingual
 ( French / English )
This deck is a Lenormand.
The box contains 40 cards and a booklet to help you with the understanding of your first readings.
The metal box allows you to bring it with you everywhere in safety.
The cards are poker size.
The deck contains two extra cards (two different representations of the woman and the man) to increase the possibilities of your readings.
2 other products in the same category:
Customers who bought this product also bought: