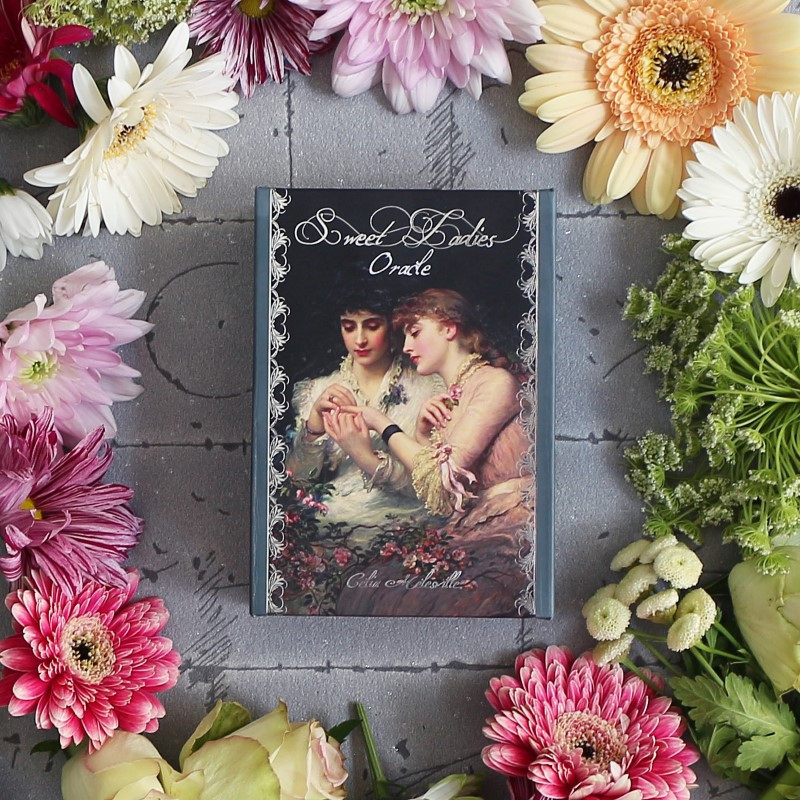  
Oracle Sweet Ladies
This deck is bilingual ( French / English )
The Sweet Ladies is a box containing a booklet and 50 cards.
The cards are illustrated with old paintings.
The booklet (bilingual) contains 80 pages explaining how to use the cards and use them for personal development, psychological and relational readings or fortune-telling.
A part of the benefits of this game will be given to a charity for women rights.
Customers who bought this product also bought: